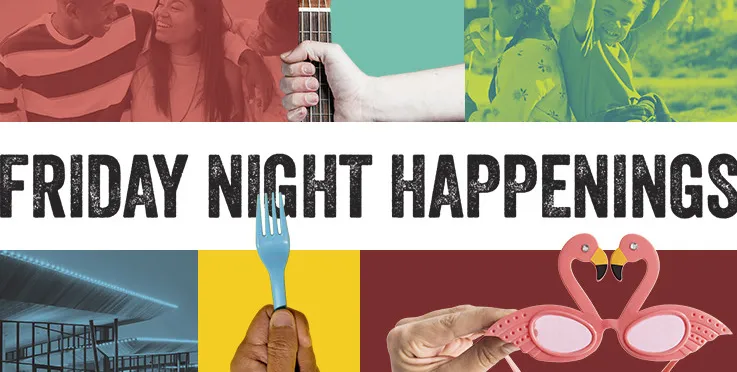 Friday Night Happenings
Saturday, October 8, 2022
About the Event
Friday, October 7
6pm – 9pm
Confluence Park at Valencia

What better way to spend a Friday night than at Valencia?
We'll have live music, food trucks, drinks and fun for all ages.
Bring your friends and family out to join us, as we turn Confluence Park into the ultimate gathering-drinking-eating-singalonging place to be. It's the perfect spot to kick off the last weekend before school starts.

Here's who will be here:
A Beer and Wine garden featuring Lucky Luke Brewing and Pulchella Wine
Food trucks: Dina's Dumplings, Hilario's Tacos, Vegan AF, and Okamoto Truck
Local musicians James Eeday & friends who will keep the crowd dancing
And people from both Valencia and all around the Santa Clarita Valley (a.k.a. friends you just haven't met yet)
While you're in the community, you can also check out some of the model homes — many are self-guided and open in the evening!
Friday Night Happenings
Register