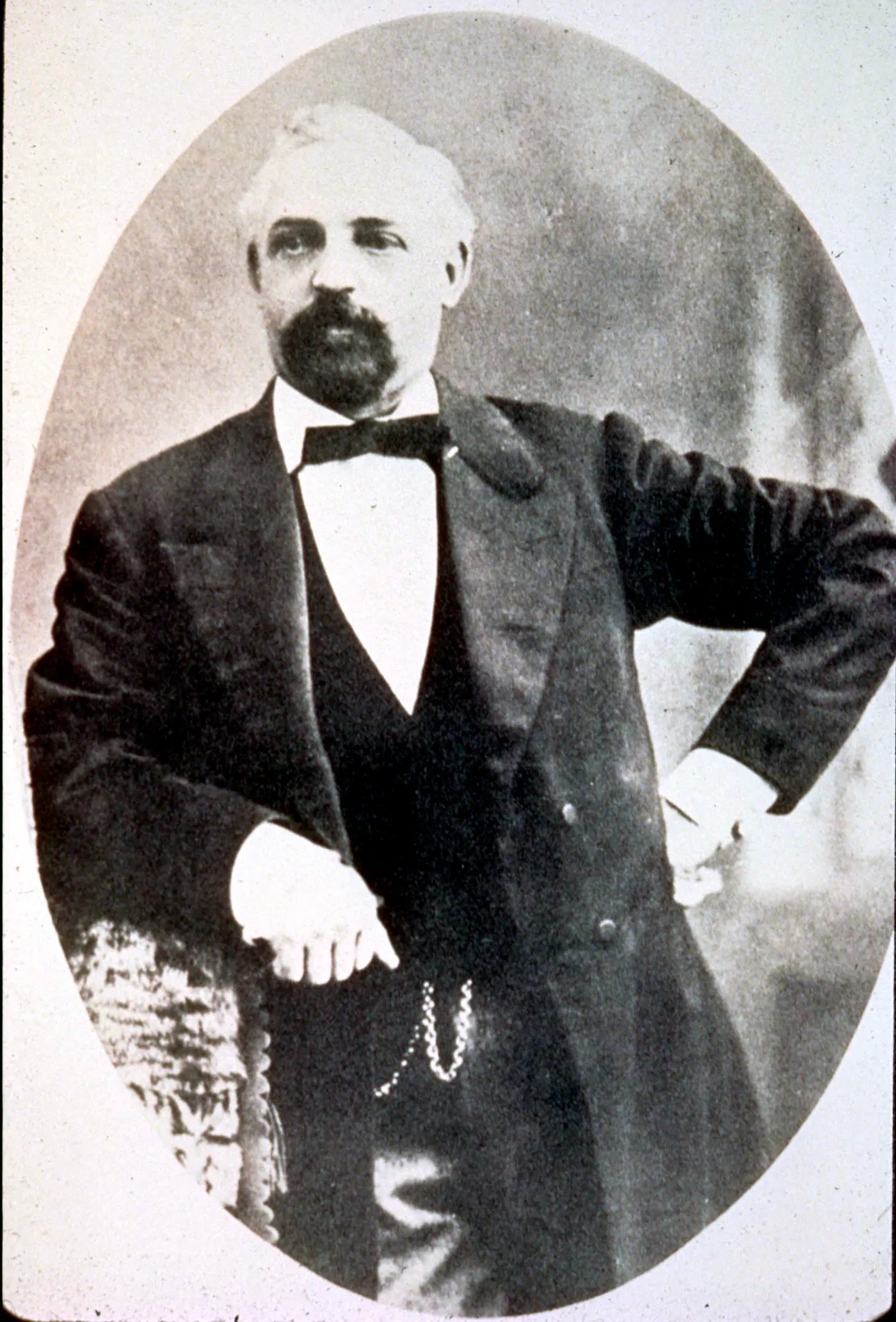 Valencia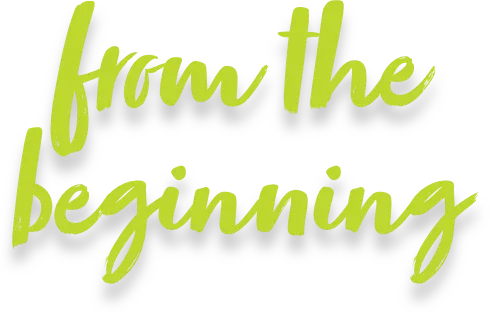 Valencia picks up on a rich history of land stewardship that goes back centuries. Native Americans were the land's first inhabitants. Followed by Spanish explorers. Then the Gold Rush pioneers. Over the last 150 years, this area has seen major milestones that have shaped what is now our award-winning community — one that is addressing the needs of the Santa Clarita Valley while still honoring the legacy and traditions of its original inhabitants. What began with Henry Mayo Newhall and continues today under the stewardship of FivePoint, is a place that reflects a thoughtful balance between sustainable development and land preservation. Where a delightful mix of modern homes, public spaces and surrounding world-class amenities, are seamlessly integrated with local farming, trails, protected open spaces and nature. Here's how it all came to be:
Read More
1875
The Birth of Valencia
Henry Mayo Newhall purchases the Rancho San Francisco land — a 48,000-acre mix of valleys, oak-studded hills and towering mountain peaks north of the City of Los Angeles — and renames the property Newhall Ranch.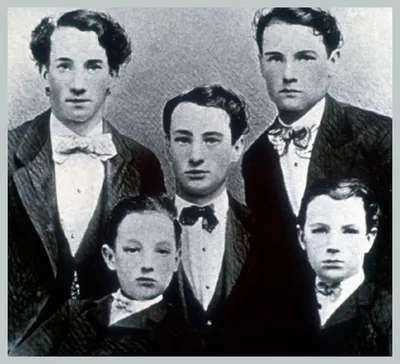 1883
A Family Affair
The Newhall Land and Farming Company is established by Henry Mayo Newhall's wife and five sons, to carry on his stewardship of the Ranch lands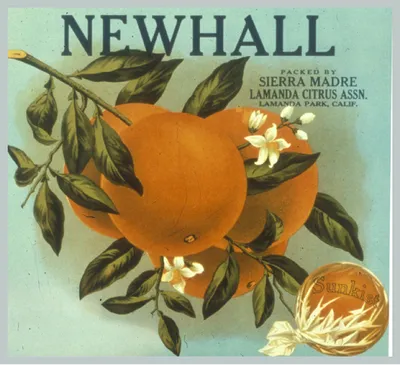 1912
Citrus Farming Takes Root
Before World War I, The Newhall Land and Farming Company invests in leveling the land and planting 5,000 citrus trees on the Ranch lands, which marks the beginning of a long history of citrus farming (Valencia oranges, the area's namesake).
1950
Tax Incentive Sparks Valencia Vision
California's change in tax rate creates an incentive for The Newhall Land and Farming Company to go into the land development business, building houses and communities. The vision for Valencia is born.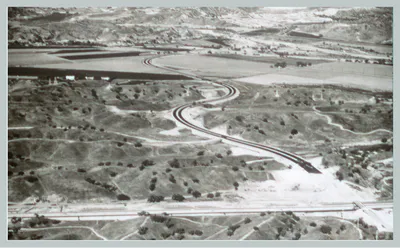 1957
Newhall Ventures into New Town
Moving to capitalize on Southern California's post-World War II growth boom, The Newhall Land and Farming Company begins the long process of planning a new town in the Santa Clarita Valley.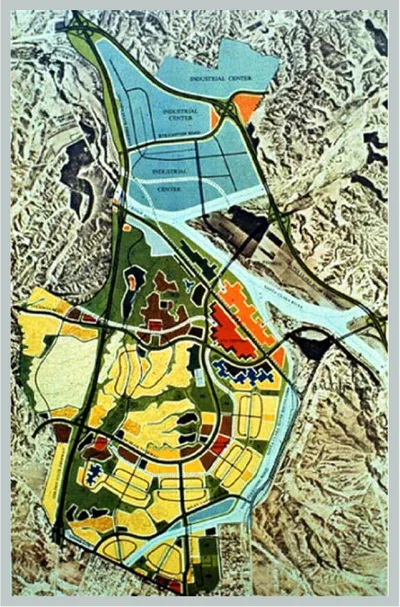 1965
Valencia: Transforming the Landscape with Vision and Industry
The Newhall Land and Farming Company unveils plans for Valencia, an innovative 15,000-acre "new town" east of the freeway, designed by Viennese urban architect Victor Gruen. Los Angeles County approves the master plan.
HR Textron, Lockheed and Foxboro acquire land in the newly designated Valencia Industrial Center, planned for 14 million square feet of commercial space.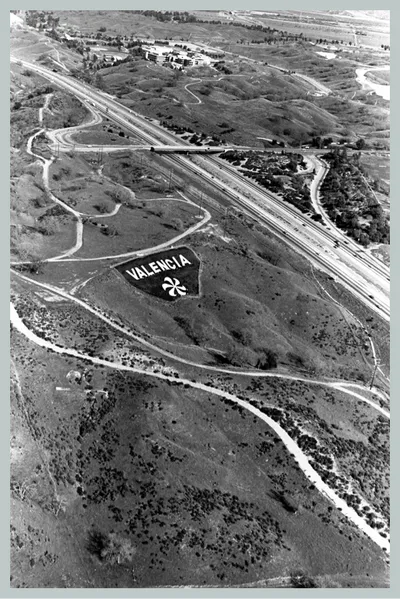 1967
Valencia Welcomes First Residents
The first home in Valencia closes escrow and residents move into the first residential village, Old Orchard I.
1968
Valencia Country Club: Tee Time!
Valencia Country Club, a Robert Trent Jones, Sr. golf course, opens. (Making a lot of golfers very happy.)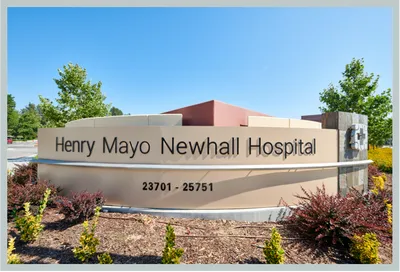 1969
Newhall Land and Farming: Community Support for Healthcare and Education
Newhall Land and Farming Company donates 25 acres of land and provides an initial capital investment for the Henry Mayo Newhall Memorial Hospital, which is introduced to the community in 1975. FivePoint later becomes a significant donor to a 6-story new patient tower, which opens in 2019.
Two higher education institutes open with assistance from The Newhall Land and Farming Company: Disney-endowed California Institute of the Arts; and College of the Canyons. Newhall Land and Farming sells the community college district over 150 acres in Valencia and then returns ten percent of the purchase price to the creation of College of the Canyons.
1970
Newhall Land and Farming: Family to Public, Magic Mountain Partnership
The Newhall Land and Farming Company transitions from a closely held family enterprise to a publicly traded company and its shares are listed on the New York Stock Exchange.
The Newhall Land and Farming Company collaborates with Sea World to create the area's premier tourism attraction, Magic Mountain. It opens a year later. Newhall Land and Farming Company would sell its interest in Magic Mountain to Six Flags in 1979. (What a ride, though.)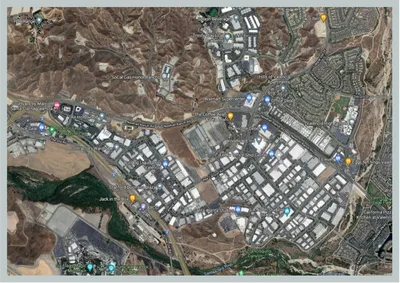 1980
Industrial Growth and Hollywood Collaboration in Valencia
Valencia Industrial Center is now home to approximately 15,000 jobs.
The Newhall Land and Farming Company begins a lucrative leasing policy to Hollywood producers who utilize its land for filming movies and television shows. (You've probably seen many of them!)
1983
A Century of Newhall Legacy
The Newhall Land and Farming Company celebrates the 100th Anniversary of the company's founding.
1987
Santa Clarita: A Unified City
The City of Santa Clarita is established, incorporating much of the developed areas of Newhall, Saugus, Canyon Country and Valencia.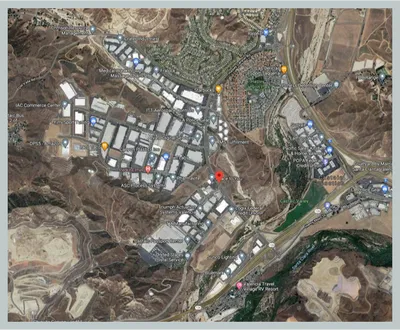 1990
Valencia Commerce Center: Unleashing Economic Growth and Job Opportunities
Valencia Commerce Center, a second business park planned for 12 million square feet of commercial space and 20,000 jobs, receives Los Angeles County approval.
12,000 acres west of Valencia identified in LA County General Plan Update as appropriate for urban development (what we know today as FivePoint Valencia).
1992
Valencia Town Center: Retail Hub Emerges
Valencia Town Center regional mall opens with three major department stores, national retailers, cinemas and restaurants.
1994
Newhall Ranch: Community Expansion Initiates
The Newhall Land and Farming Company creates a division called Newhall Ranch Company and files an application with LA County to develop a new community on land west of the I-5 freeway. The name? Newhall Ranch.
1997
Valencia's Santa Clara River: Conservation Milestone
The Newhall Land and Farming Company introduces the Natural River Management Plan, a first-of-its-kind master permitting process with State and Federal resource agencies, that will help manage and permanently conserve the Valencia portion of the Santa Clara River.
1998
Valencia's Hospitality Hub and Corporate Expansion: Hyatt Valencia and Princess Cruises
Hyatt Valencia, featuring the first full-service hotel and conference center in the Santa Clarita Valley, opens on Town Center Drive.
Princess Cruises relocates to Valencia from Century City — bringing 1,500 jobs.
Public hearings are held before the LA County Board of Supervisors on the Newhall Ranch Specific Plan.
1999
Newhall Ranch Plan Approved, Legal Challenges Arise
Newhall Ranch Specific Plan receives unanimous approval from the Board of Supervisors. Soon after, a lawsuit is filed to challenge the plan and the supporting Environmental Impact Report. It is the first in a series of legal challenges to various plan approvals over the next 18 years.
2000
Valencia Leads: DSL for All
Valencia becomes California's first community to provide DSL (digital subscriber line) wiring for all homes and businesses.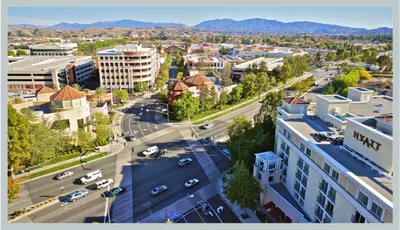 2002
Valencia's Town Center Drive: Excellence Recognized
The Newhall Land and Farming Company receives the "Award of Excellence" from Urban Land Institute, for the design of Valencia's Town Center Drive.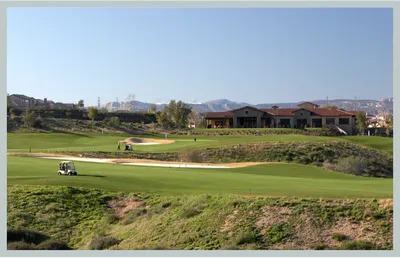 2003
Valencia's Golf Legacy and Award-Winning Westridge Community
TPC at Valencia, a Tournament Players Club golf course, owned by The Newhall Land and Farming Company, opens in Valencia (making even MORE golfers very happy).
The Newhall Land and Farming Company receives the "Best Community Site Plan" award for its Westridge community.
2004
New Ownership: Lennar and LNR Partnership
The Newhall Land and Farming Company is acquired by a partnership of Lennar and LNR Property corporations, ushering in a new chapter of ownership.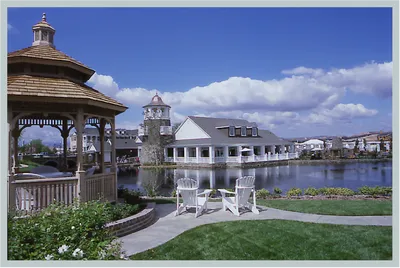 2005
Bridgeport: Stormwater Excellence Recognized
The Bridgeport at Valencia community receives the "Excellence in Stormwater Management" from the Los Angeles Regional Water Quality Control Board for its innovative stormwater runoff design.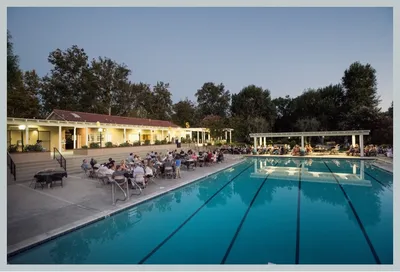 2007
Valencia Milestones: 40th Anniversary & Top Safety
Valencia celebrates the 40th Anniversary of the first residents moving into homes at Old Orchard I. (Time flies!)
Valencia is named one of the "Top 10 Safest Cities in the Nation" (third overall) based on FBI statistics.
2009
Valencia: Thriving Job Market Achievement
More than 60,000 jobs are created in Valencia to date, giving Valencia a 3-to-1 jobs-to-housing balance — one of the best not only in California, but the entire nation.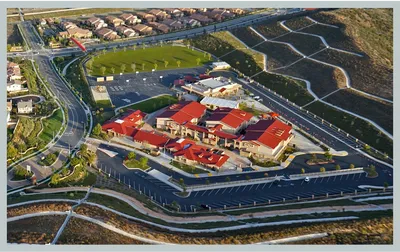 2010
West Creek Academy: Academic Excellence Achieved
The Newhall Land and Farming Company completes West Creek Academy as the first developer-built school within the region, serving students within the Saugus Union School District in Santa Clarita. With a distinct "Arts + STEM" focus, it goes on to be ranked within the top 8% of all California schools. It is also recognized as a California Distinguished School and named an All-Star Awardee as one of America's Healthiest Schools. (That's some A+ achievement.)
2014
Newhall Ranch: Wetlands Restoration Begins
The Newhall Land and Farming Company invests in initial restoration work at Newhall Ranch by first restoring 50 acres of riverine and alkali marsh wetlands along the Santa Clara River and within Potrero Canyon. These restoration efforts create new, high-quality aquatic habitats and floodplains that benefit dozens of local wildlife species and protect Santa Clara River water quality.
2016
FivePoint's Strategic Consolidation and Net Zero Commitment for FivePoint Valencia
Five Point Holdings completes a series of transactions to consolidate ownership of Newhall Ranch and other assets under one holding company. The Newhall Land and Farming Company becomes a subsidiary of FivePoint.
As part of its commitment to sustainability, FivePoint announces a plan to develop its FivePoint Valencia community (formerly known as Newhall Ranch) with the goal to reach net zero greenhouse gas emissions from its construction and operations. The net zero program is heralded by the California Air Resources Board as a model to help California meet its mandate to reduce greenhouse gas emissions.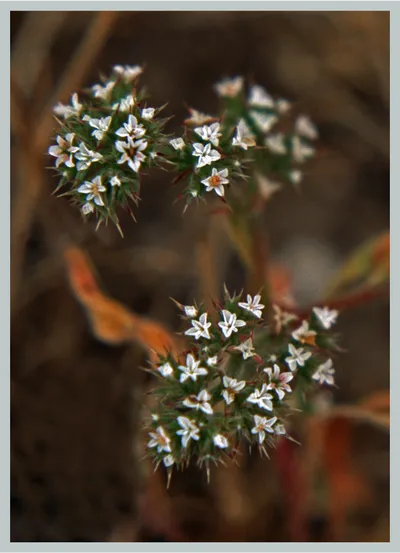 2017
Five Point's Triumph: IPO, 50 Years of Excellence, and Conservation Accolade
Five Point Holdings announces the closing of its IPO and begins trading with the ticker symbol FPH on the New York Stock Exchange.
Valencia celebrates 50 years of excellence as one of the nation's most acclaimed and honored master-planned communities.
FivePoint is recognized by the United States Fish and Wildlife Service with the first-ever "Regional Director's At-Risk Species Conservation Award" for its innovative and highly effective San Fernando Valley spineflower introduction program. FivePoint commits over $8 million and 1,500 acres to establish millions of endangered spineflower populations on FivePoint Valencia property, and numerous locations in LA and Ventura counties for permanent preservation, through a unique private-public partnership.
2018
Bella Vida: New Senior Center Unveiled
As a longtime collaborator with Santa Clarita Senior Center, FivePoint makes a meaningful donation and pledges to cover developer fees for the construction of Bella Vida, a new two-story building that is three times the size of the existing facility. The new senior center opens a year later.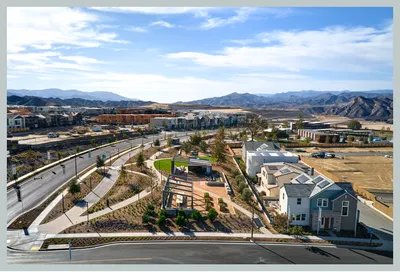 2019
New Home Collections: FivePoint Valencia Unveils
The next chapter of Valencia comes to life. FivePoint Valencia sells its first homesites to homebuilders. After subsequent sales in 2020 and 2021, the company introduces 18 new home collections by five national homebuilders as part of its first phase.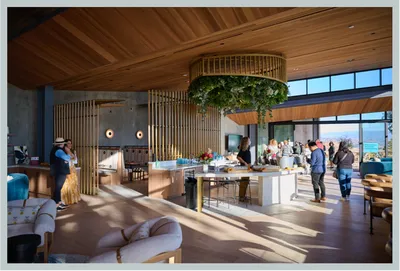 2021
Community Welcome: Pancake Breakfast Bonds Residents
The first homeowners of FivePoint Valencia move into the community and get to know each other at a pancake breakfast hosted by FivePoint. (Our first event!)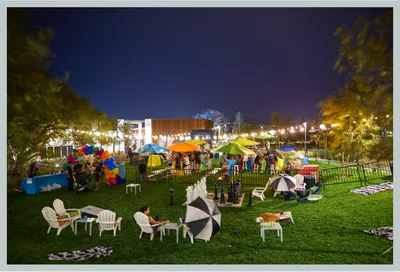 2022
Community Connections and Fun: FivePoint Valencia's Vibrant Offerings
FivePoint joins the City of Santa Clarita in sponsoring and supporting The Cube Ice and Entertainment Center.
The long-planned extension of Westridge Parkway opens, further connecting FivePoint Valencia with neighborhood schools and Magic Mountain Parkway.
FivePoint Valencia hosts Friday Night Happenings during the summer months at Confluence Park, with music, food trucks (and a lot of fun).
And there's much more to come as our story in Valencia continues to evolve.