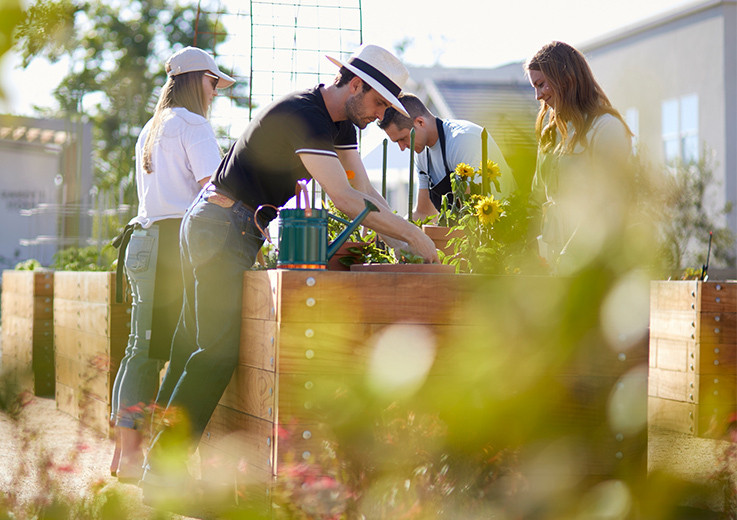 Farmscape Gardening Workshop
About the Event
Farmscape Gardening Workshop
Saturday, May 21
10 am - 11 am
The Confluence Park Garden Home
Moving from spring to summer, as the weather warms up, some of your garden fruits and veggies will need a little extra support. That's why our friends from Farmscape are hosting a workshop on key growing techniques — pruning and trellising.

Enjoy a leisurely stroll through our Community Garden, and learn about both of these methods from an expert urban gardener. You'll tie up branches, hand prune plants, watch a trellis-building demo, discuss best practices and so much more. Attendees will also be able to take home their own tomato plant.

This free workshop is perfect for gaining priceless gardening insights. It's also a great reason to visit Valencia.
This event is full.
This event is full.