With every new home, the wow comes standard.
We'll be the first to tell you that there's nothing like Valencia in the Santa Clarita Valley. But before you just think we're being biased (although we ARE pretty proud of our community), let us tell you why.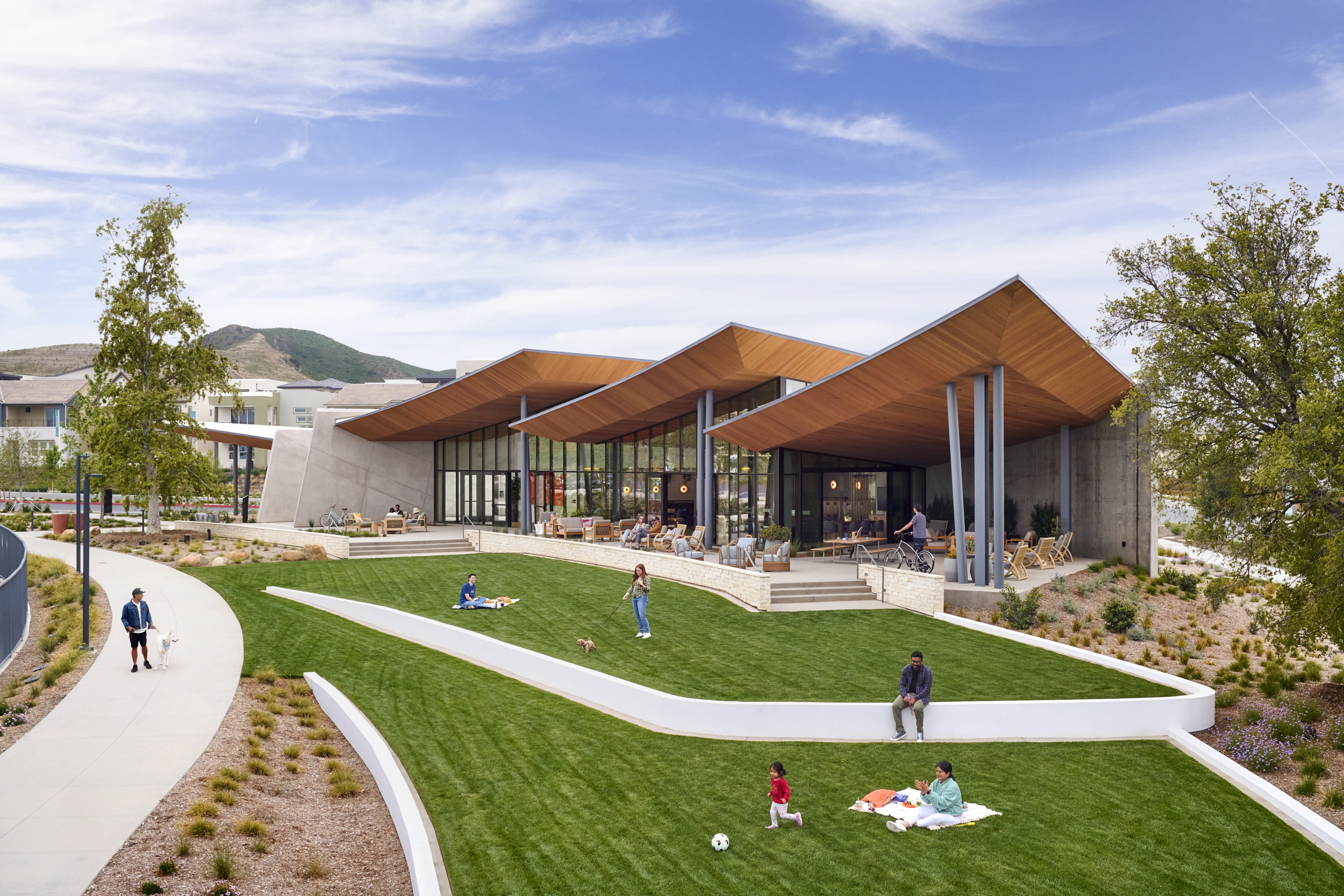 The simple truth is that when you buy a home here (whether it's a townhome, a paired home, or a single-family home), you not only get a thoughtfully crafted house — you get a thoughtfully planned place to truly live.
Here's what we mean:
Trails (Miles of 'Em)
Valencia offers a robust trail system for walking, jogging and biking — and designated trails for electric modes of transportation (we see you, golf carters).
Community Garden
Have a green thumb (or want one)? Our community garden (grown in partnership with local company Farmscape) will help you hone your skills, thanks to outdoor classrooms, workshops and events, and weekly harvests. Not the horticultural type? Come and just relax under a shade structure and appreciate the fruits of our gardeners' labor.
Resident Events
From Friday Night Happenings at Confluence Park, to Farmscape Events at The Porch, to planned (and impromptu) gatherings throughout the year, we love a get-together. Which is why we plan them often, so you can meet new neighbors and fellow 'Valencians.'
Pools, Parks and Gathering Places
And not just any pools, parks and gathering places, either. Confluence Park, for example, is home to an outdoor deck with amazing mountain views; three (yes, three) unique swimming pools with cabanas and barbeque grills; and outdoor table tennis for a little friendly competition. And to get from here to there and everywhere in between, Eastlink is a lovely greenway that also happens to be home to a bike pump track for riders of all ages and abilities.
A Commitment to the Environment
Valencia has a goal to be the most environmentally sustainable planned community in California (if not the whole U.S.) What does that mean for you? High-efficiency furnaces. Energy Star® appliances. Rooftop insulation. Solar panels. And EV charging in every home with a garage. Not as upgrades or options, but as the standard.
A Location to Love
As much as there is to do right here in our community, we're right in the heart of the Santa Clarita Valley (and about 35 miles from Los Angeles), which means there are even more options just a little further out your door. From hikes in the mountains to a day at Six Flags Magic Mountain to power-shopping in the city.
Homes in Valencia range from low-maintenance townhomes to luxury single-family homes. With prices from the $500s to mid $1 millions.*
So, which one will you choose?
*at the time of the blog post