How does our garden grow?
With the help of our residents, for starters. On March 18th, they had the opportunity to plant new crops at the Farmscape Community Garden Planting Day. Together, we cleaned out the garden beds and prepared them for Spring and Summer, transplanting seedlings and sowing seeds.
So what plants were planted? It's hard to pick (pun intended) just a few to mention, so here's a comprehensive list of the crops:
Tomatoes (cherry, red and yellow)
Peppers (roasters, baby bells, shishitos, jalapeno and thai chili)
Eggplant
Cucumbers
Green bush beans
Zucchini (green and yellow)
Rainbow chard
Sunflowers
Marigolds
Scallions
Basil (Italian and Thai)
Parsley
Chives
Thyme
Oregano
Sage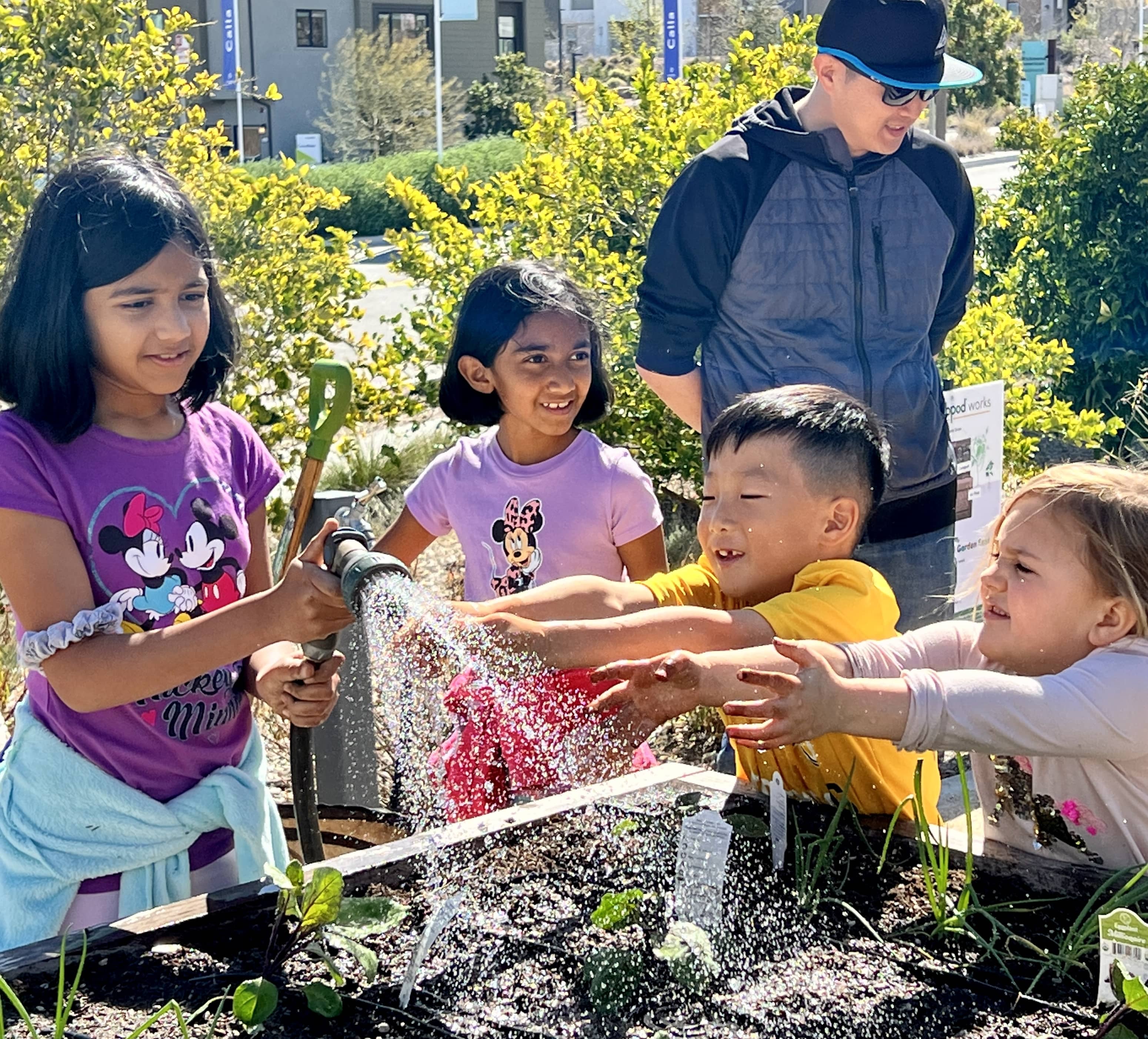 As for all of those rains we've been having? Our own Farmer Madi says that they've been extremely beneficial to our Summer sprouts, helping them establish a healthy root system so they're more resilient to the Summer heat. Plus, rainwater is 100% soft water, free of salts, chemicals and other treatments. And here's another fact we didn't know: rain also carries nitrogen, "nature's fertilizer," which is why plants are always so green after a downpour.
If you missed the Farmscape event, here's more good gardening news: the community garden has harvesting hours for residents every Tuesday from 3–5pm. It's a great way to learn more about horticulture, seasonal foods and eating local.
We give it two green thumbs up.